Updates from the NWA on Crockett Cup 2019 coming to Cabarrus Arena April 27!
MARCH 21, 2019
Jim Cornette appears on SirusXM Radio's BUSTED OPEN
(YouTube)
and talks Crockett Cup and the legacy of NWA with Dave LaGreca and Bully Ray.
MARCH 19, 2019
Exclusive NWA Crockett Cup Dine & Eat Experience
(Twitter)
Friday Night April 26 - 6:00 PM - 9:00 PM - Limited to 39 people.
Dinner & Photo Ops w/ NWA Champ Nick Aldis and Marty Scurll, and Willie Mack
TICKETS
Crockett Cup VIP Experience Meet & Greet
(Twitter)
Saturday Afternoon April 27 - 11:00 AM - 4:00 PM
Photographs, autographs, and exclusive panels with Jim Cornette and the Midnight Express, The Rock & Roll Express, Magnum T.A., and Nikita Koloff.
TICKETS
MARCH 13, 2019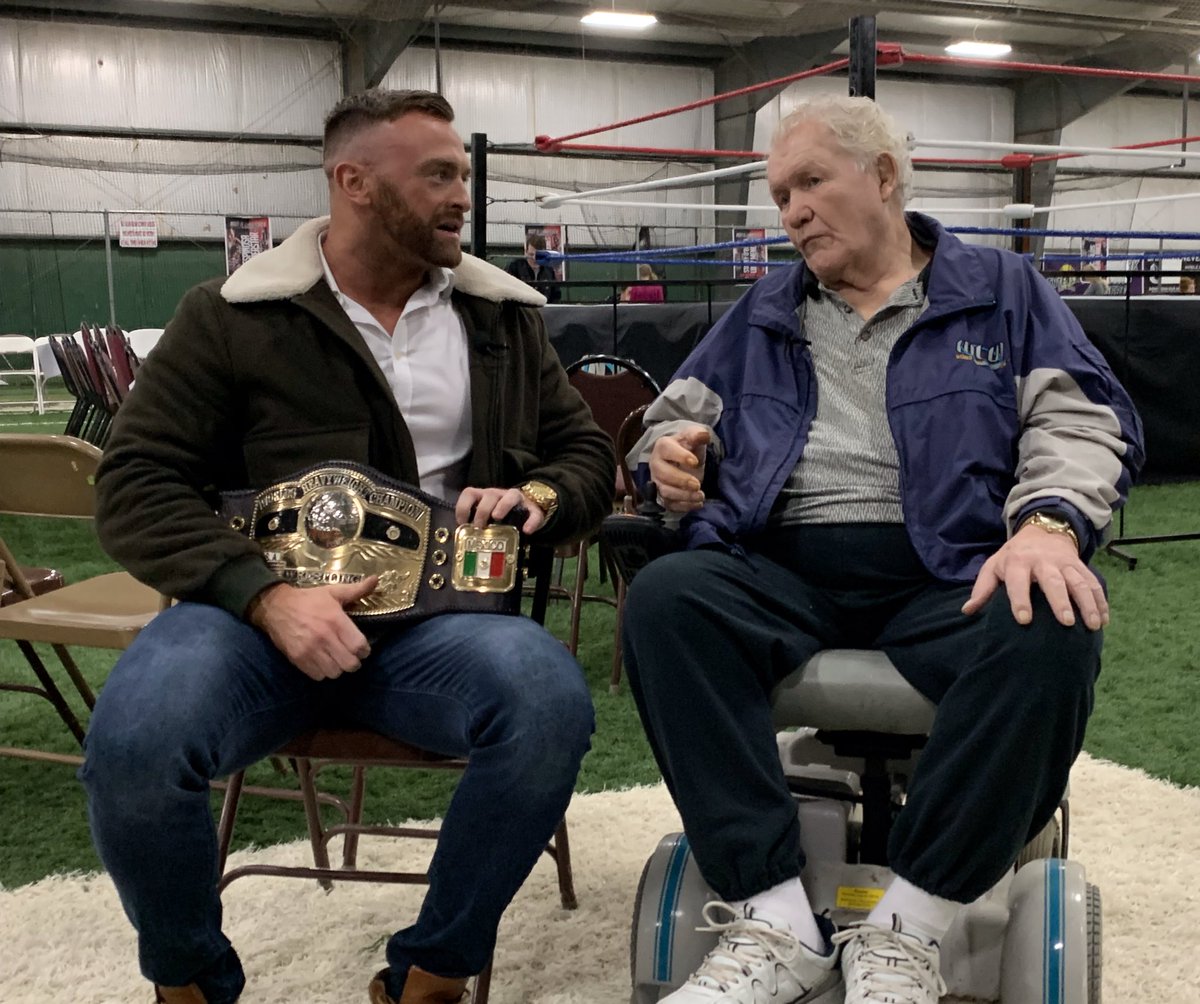 Harley Race & Nick Aldis
(NWA & World League Wrestling) (YouTube)
MARCH 9, 2019
NWA Champ Nick Aldis sits down with the legendary Harley Race
(Twitter)
MARCH 7, 2019
Good Friend, Better Villain | Nick Aldis vs. Marty Scurll
(YouTube)
MARCH 5, 2019
Nikita Koloff discussed NWA, Crockett Cup and Dusty Rhodes (2019)
(YouTube)
* * * * * * * * * * * *
NWA on
Facebook
NWA on Twitter (
@nwa
)
NWA Champion Nick Aldis on Twitter (
@RealNickAldis
)