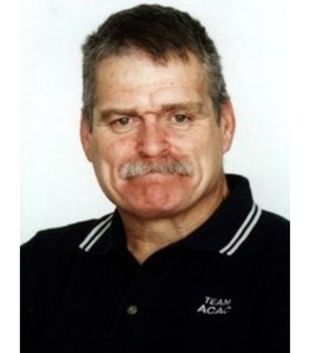 Steve Musulin
(Richmond.com Photo)
Steve Musulin, a familiar face on the Mid-Atlantic roster in the late 1970s and early 1980s, passed away on August 10 at his home in Henrico, VA.
Steve wrestled under his real name in his home territory, being a native of Virginia and a football star in the area. But he was better known outside of the Mid-Atlantic as Steve Travis. His greatest success came in the WWWF where he wrestled in semi-main events in the 1970s. Dave Meltzer reported that he was to have originally been the 3rd Valiant brother (along with Jimmy and Johnny Valiant), Stevie Valiant, but at the last minute was replaced by a more experienced wrestler who became Jerry Valiant.
He also received national exposure as Steve Travis on Superstation channel 17 out of Atlanta.
Steve never broke into the main events in the Mid-Atlantic area, but always seemed to be close to doing so. His matches on television, in the role of enhancement talent, were always competitive. Fellow Virginian Rich Landrum, in his role as play-by-play announcer on "World Wide Wrestling" put Steve over on TV more than anyone, and as a fan, you always thought maybe he would eventually make it to the main events.
His obituary appeared in Sunday's Richmond Time-Dispatch and on Richmond.com:
Steve Musulin
https://www.richmond.com/obituaries/musulin-steve/article_99557ae9-1efa-533f-9aa8-81eab54abdd9.html
Steve is fondly remembered here at the Mid-Atlantic Gateway as the quintessential "young lion" always giving the main event guys a run for their money.
Rest in peace.