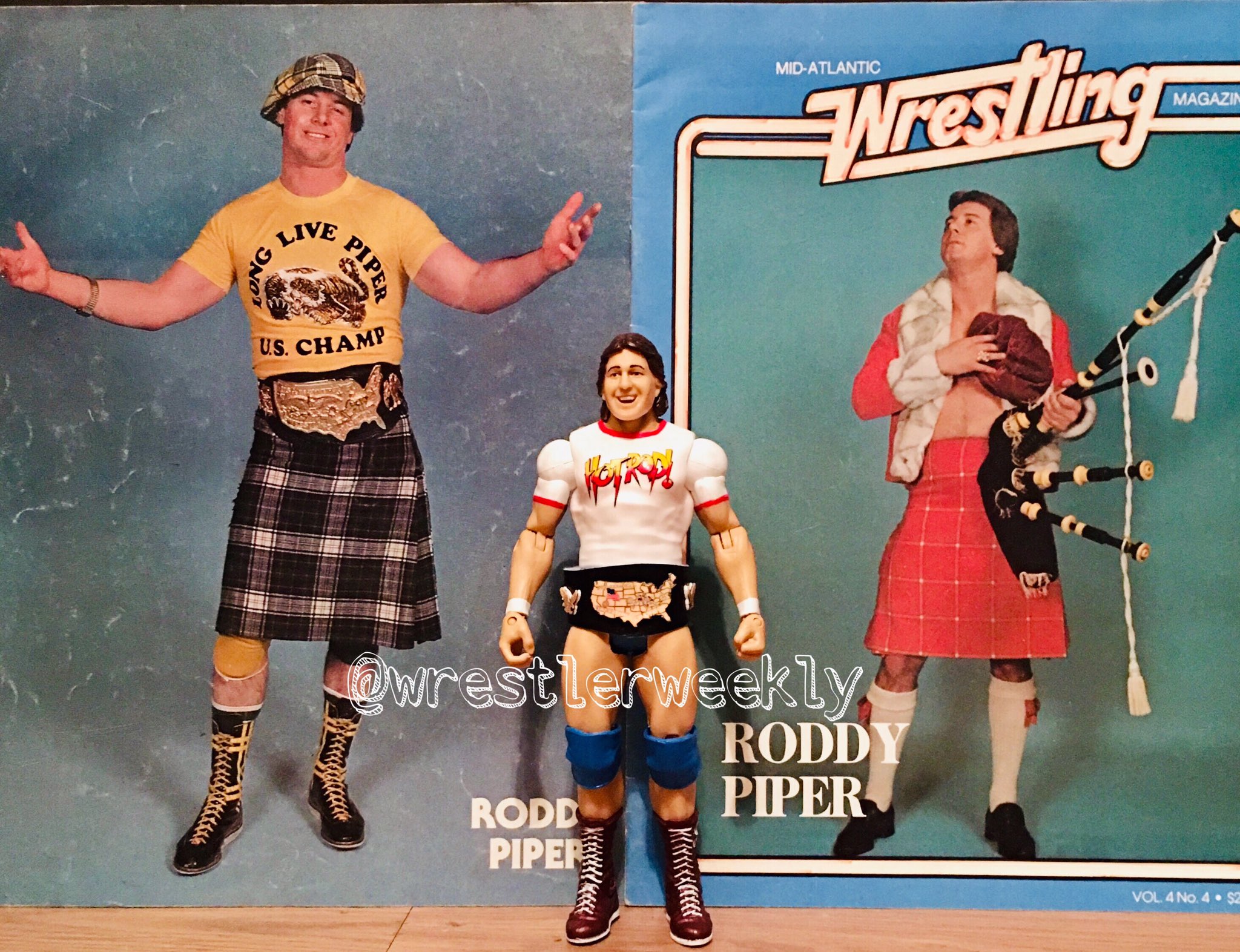 @wrestlerweekly

Another nice staging for Action Figures Friday by our friends Scottie and Reggie at @wrestlerweekly featuring United States Heavyweight Champion Roddy Piper in 1981. All that's missing are the bagpipes and a kilt!

Piper was a two-time U.S. champion, first winning the strap on 1/27/81 from Ric Flair at the Dorton Arena in Raleigh, NC. He lost the title on 8/8/81 to Wahoo McDaniel in Greensboro.

His second title reign came two years later when he defeated Greg Valentine on 4/16/83 in Greensboro, NC, only to lose the title back to "the Hammer" two weeks later on 5/1/83 in the same city.
Originally published in May 2019 on the Mid-Atlantic Gateway.