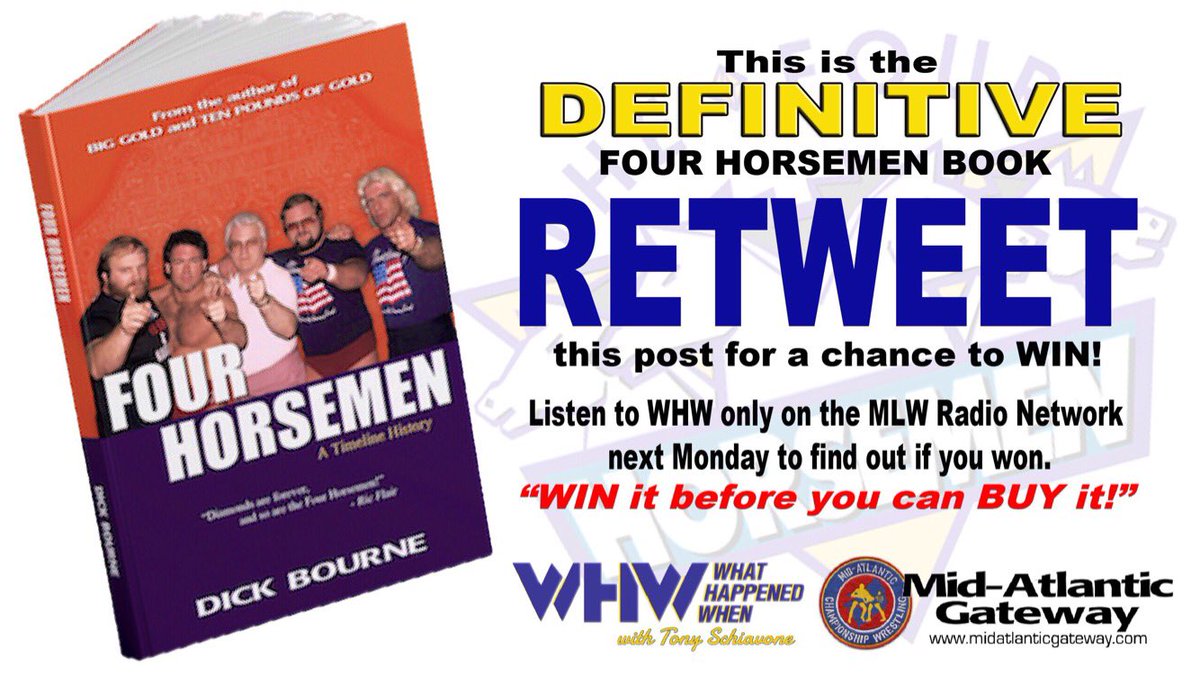 Click the Twitter link below, RETWEET, and you are entered to win! Thanks to our friends Tony Schiavone and Conrad Thompson for their support of the "Four Horsemen" book.
SPECIAL WHW FOUR HORSEMEN PODCAST
Tune in Monday, June 19 for their special podcast devoted to the entire run of the Four Horsemen in Jim Crockett Promotions and WCW in the 19870s and 1990s.
— What Happened When (@WHWMonday) May 22, 2017