It was one of the early fan conventions in the Mid-Atlantic area, before Fanfest or Legend Reunion. And the names there were some from the foundation of the classic era in Mid-Atlantic Wrestling:
Johnny Valentine, Rip Hawk, Swede Hansen, Sandy Scott, Tim Woods, Thunderbolt Patterson, Ole Anderson, Tully Blanchard, Burrhead Jones, and many others.
Mike Mooneyham looks back this week at "The Legends Return to County Hall", a "Low Country Wrestling" reunion for the ages.
The Night The Legends Returned to County Hall
by Mike Mooneyham
Charleston Post & Courier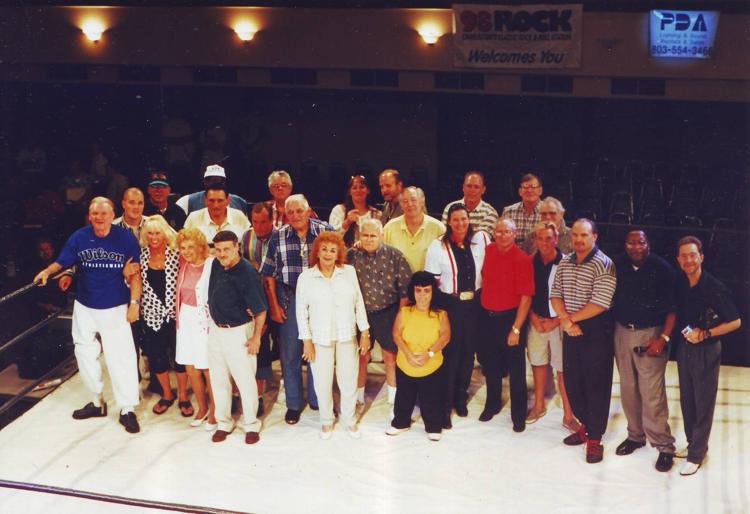 For years it was a gathering place for locals to enjoy entertainment acts ranging from Tommy Dorsey and Elvis Presley to James Brown, Bob Dylan and Herman's Hermits. The Charleston landmark also served as host to dances, graduations, sporting events, and even welcomed such American icons as Dr. Martin Luther King Jr., Oprah Winfrey and the Harlem Globetrotters.
For wrestling fans, however, it was the place to be on Friday nights when longtime promoter Henry Marcus would bring some of the biggest names in the business to town.....
--->
Read the entire article on the Post & Courier Website
Order your copy of "Reunion at County Hall" by Andy McDaniel on Amazon.com
Black & White Version
|
Color Version
Read the review by Mike Mooneyham of the Charleston Post & Courier
Wrestling Book Takes a Look at County Hall