by David Chappell
Mid-Atlantic Gateway
My father passed away recently, and as with any deaths of close family the memories come flooding back in torrents. It was no different with Dad's passing, and the connection he always had with my love of Mid-Atlantic Championship Wrestling.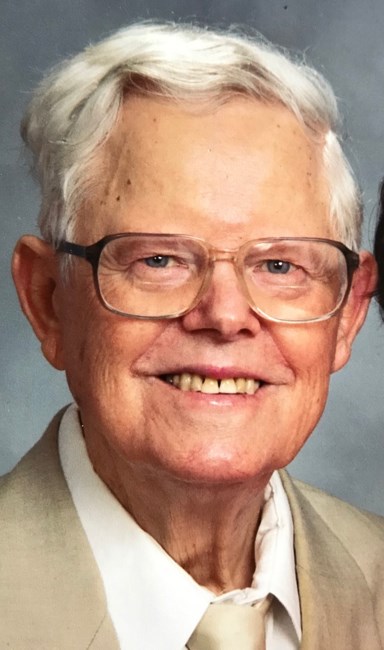 Willie A. Chappell
1925 - 2019
In the mid 1970s when the wrestling bug bit me hard, Dad was enlisted by me in this noble cause. He grudgingly tolerated it, seeing it as at least a vehicle that tended to keep his somewhat wayward son out of further mischief. And practically, because I was too young to drive, I needed a way to get to the Richmond Coliseum to see my heroes in person.
At that point in time, watching the Jim Crockett Promotions show every Saturday afternoon on WTVR TV 6 in Richmond was no longer enough to satisfy me. Up to that point, Dad had allowed me to close up our den and watch TV wrestling on Saturday afternoons, and leave the dinner table early at 6:30 on Saturday evenings to see if I could finagle a signal from distant WAVY TV 10 in Norfolk to watch it all again. But going to the matches in person...that was a big deal.
August 1, 1975 was the date of the first live show at the Richmond Coliseum that Dad took me to, and in retrospect was the most memorable one we attended together with Dad as my taxi. Dad's circle of Mid-Atlantic Wrestling began there. The highlight of that show was a match for the World Tag Team Titles with Gene and Ole Anderson defending against Wahoo McDaniel and Paul Jones with a 90-minute time limit. The match went to a 90-minute draw, and remains to this day the best match I've ever seen. The most I could get out of Dad about this bout at the time was that the combatants "looked like fishes flopping around out of the water."
When I semi-confronted Dad about his opinion of the match, explaining that wrestling for a hour and a half in a smoke filled building with 10,000 people on a hot 85 degree August evening would tire anybody out, he clearly was not moved by my protestations. And you must consider who I was trying to convince, a college professor who actually brought a book that night to the Coliseum to read in lieu of watching the matches! Needless to say, Dad did not have a productive night of reading that night, nor the several other times he attempted to make Friday nights at the Richmond Coliseum his own personal library. It wasn't long before the books stayed at home.
The remainder of the 1970s produced many more Mid-Atlantic memories with Dad dutifully sitting through the live cards with me, with his real role being my chauffeur to get me to and from. I've picked out one live card for each of the remaining years of the 1970s for fond and lasting memories from where Dad took me to Mid-Atlantic Wrestling arena shows.
The night of my high school prom, April 30, 1976, we saw a Richmond Coliseum card together that featured a six man tag team match pitting the Anderson's and Ric Flair against Andre the Giant, Wahoo McDaniel and Rufus R. Jones. That match had the single loudest crowd noise I have ever heard at a live card. Dad must have agreed, because when I asked him what he thought of seeing Andre, the Eighth Wonder of the World, in person for the first time, he deadpanned, "I wish I had brought earplugs." And guess what, after that card, Dad DID bring earplugs with him to the Richmond Coliseum...but with limited effectiveness to the point that he soon stopped wearing them.
On March 4, 1977 I was bound and determined to go to a Friday night card at the Colonial Heights High School Gym after having all four of my wisdom teeth pulled that same afternoon. Dad counseled me against it, but relented after I got down on bended knees and he drove myself and my cousin Jamie to the school in a town that "Professor" Boris Malenko described so eloquently in the pre-match promos saying, "I have never heard of Colonial Heights." Even though I was up the entire night after the matches with indescribable dental pain, I got to see Ricky Steamboat's debut and the enduring memory of that night buying a photo of Wahoo McDaniel on a horse at the souvenir stand, waving it out the back window of our car as Dad was trying to get out of a jammed parking lot, causing us to be scant millimeters away from being rear-ended in the process.
When Ric Flair and Blackjack Mulligan finally faced each other for the United States Heavyweight Championship on July 14, 1978, the Richmond Coliseum crowd that night was the scariest and most out-of-control I have ever seen at any wrestling show...and that's saying quite a lot for Richmond. Because of the ever present danger on the floor around ringside that evening, I couldn't tell you much about what happened in the ring that night. What I do remember vividly is a drunken man wielding a knife coming full speed toward my cousin Jamie and I. And almost simultaneously Dad moving his seat to where he was then between Jamie and I and the drunken thug. While fortunately no one got cut in our area, I have no doubt if the knife carrying nut case had gotten any closer to us, Dad would have reflexively intervened in a World War II type flashback for him.
As the decade neared its end, I contracted a severe case of mononucleosis that ended up costing me two years of school. But not surprisingly, while I didn't have the energy to get out of bed, I wasn't going to miss Friday night Mid-Atlantic Wrestling at the Richmond Coliseum. But, I couldn't drive safely and Dad was pressed into taxi cab duty again. This time the date was June 22, 1979 and the match I remember from that card was between Ricky Steamboat and Ernie Ladd. Sitting next to me that night was perhaps the largest woman that I have ever laid my eyes on.
She totally adored Steamboat, and hated Ladd to an equal degree. When Ricky made his comeback after being viciously beat-down by Ernie, this humongous woman lost her balance in a fit of excitement and fell flush on me requiring multiple fellow fans to extract me. In a rare moment of anger for Dad, he was ready to engage the offending woman but I waved him off, later telling him that's the kind of excitement that made going to Mid-Atlantic Wrestling so special. Dad responded, "But you couldn't breathe!" I responded that if that was going to be my last breath, I couldn't think of a better place to breathe it.
With the arrival of the 1980s Dad didn't drive me to wrestling arena shows anymore, but when I went away to law school in Arkansas in 1984, Dad dutifully audio-taped the Mid-Atlantic Wrestling television shows and mailed me the cassettes so I could still follow my local heroes. As the 1980s turned into the 1990s, and Mid-Atlantic Wrestling ceased to exist, so did a lot of the wrestling back and forth I had with Dad. But then in the year 2000 came along something called the Mid-Atlantic Gateway.
When Dick Bourne and I started the Mid-Atlantic Gateway website, Dad was in his retirement years and was doing a lot of writing, including penning a number of published books. He immediately seemed genuinely interested that I was writing as well, including my directly referencing some of the very matches we attended together in the 1970s in my Gateway articles.
As the Gateway gained in popularity, I was fortunate to become friends with many of my Mid-Atlantic Wrestling heroes that I watched in the ring with Dad in the Richmond Coliseum. I shared with those wrestlers the memories of Richmond wrestling that I had with Dad and they were clearly moved, and would without fail thereafter ask me about my Dad. I would in turn tell Dad that Johnny Weaver, Rip Hawk, Blackjack Mulligan and especially Paul Jones until his death last year would always ask about him. Paul Jones, the same wrestler Dad said was a fish flopping around out of the water. Dad at first seemed incredulous, wondering out loud why these wrestlers even knew he existed. I told him that I told those grapplers about our wrestling experiences together in Richmond, and they were truly touched. Dad paused, seemingly without a response so I filled in the gap for him with, "Dad, these wrestlers have taken you into their fraternity...and you didn't even have to apply for admission."
Willie and David Chappell at the Hall of
Heroes Banquet in Charlotte, NC (2016)
As the years moved on, I would show or print my Gateway articles for Dad, especially those involving Paul Jones in some way. He truly enjoyed them, invariably going back to the 90-minute time limit draw bout, but no longer joking about the wrestlers looking like fishes out of water. When Dick and I were inducted into the Hall of Heroes at the 2016 Charlotte Fanfest, Dad was in attendance and even got to meet his favorite wrestler, Paul Jones. Despite finally starting to show the effects of advancing age at that time, Dad got to see firsthand just how important Mid-Atlantic Championship Wrestling was, and is, to so many people.
When Dad moved in to live with me two years ago, he would occasionally stick his head in when Jamie and I would be watching WWE pay-per-view events. He would remark at how the wrestlers seemed to be just flying around, risking their well-being, for no real apparent reason. He would go on to say that those pay-per-views were just different, and not in an approving tone. It finally dawned on me that he kept saying that to draw a contrast, and not a favorable one, between the current product and the Mid-Atlantic Championship Wrestling cards we watched together.
Once I realized what Dad was hinting at, I told him that everything changes with time, and that the wrestlers of today are supreme athletes and work extremely hard at their craft. That didn't seem to stop Dad from critiquing their, in his words, reckless style. It wasn't until I later expressed my belief to Dad that today's wrestlers were extremely respectful to "our" generation of Mid-Atlantic wrestlers that came before them, that he ceased questioning anything about wresting in its current form.
About two weeks ago I visited Dick for one of our occasional Mid-Atlantic Gateway pow-wows, and he let me borrow one of his vintage Jim Crockett Promotions event posters from the late 1960s. Immediately when I got home I went straight to Dad's room to show him the poster, which had a very early picture of Paul Jones on it. Dad lit up like a Christmas tree, and he said he couldn't believe how young Paul looked! I concurred, saying as much as Paul would have jumped all over me if I had said that in his presence, he was quite a handsome man in his early days! We laughed about it, and we both went to bed a few minutes later.
Several hours later after that chat, Dad woke up in distress and was taken to the emergency room and never returned home. The last back and forth I had with Dad before his final illness emerged and overtook him was about Jim Crockett Promotions, and was a joking colloquy about the countenance of his buddy "Number 1" Paul Jones, the very same wrestler Dad saw as only a flopping fish in 1975. It was fitting that my final normal conversation ever with Dad was a Mid-Atlantic Championship Wrestling related one. To me, it cemented that Dad's Mid-Atlantic Wrestling circle was now complete, and it had indeed come full circle.
* * * * * * * * * *
Willie A. Chappell passed away on November 7, 2019 and is buried in Hanover, VA. You can read more about his interesting life in this online obituary.