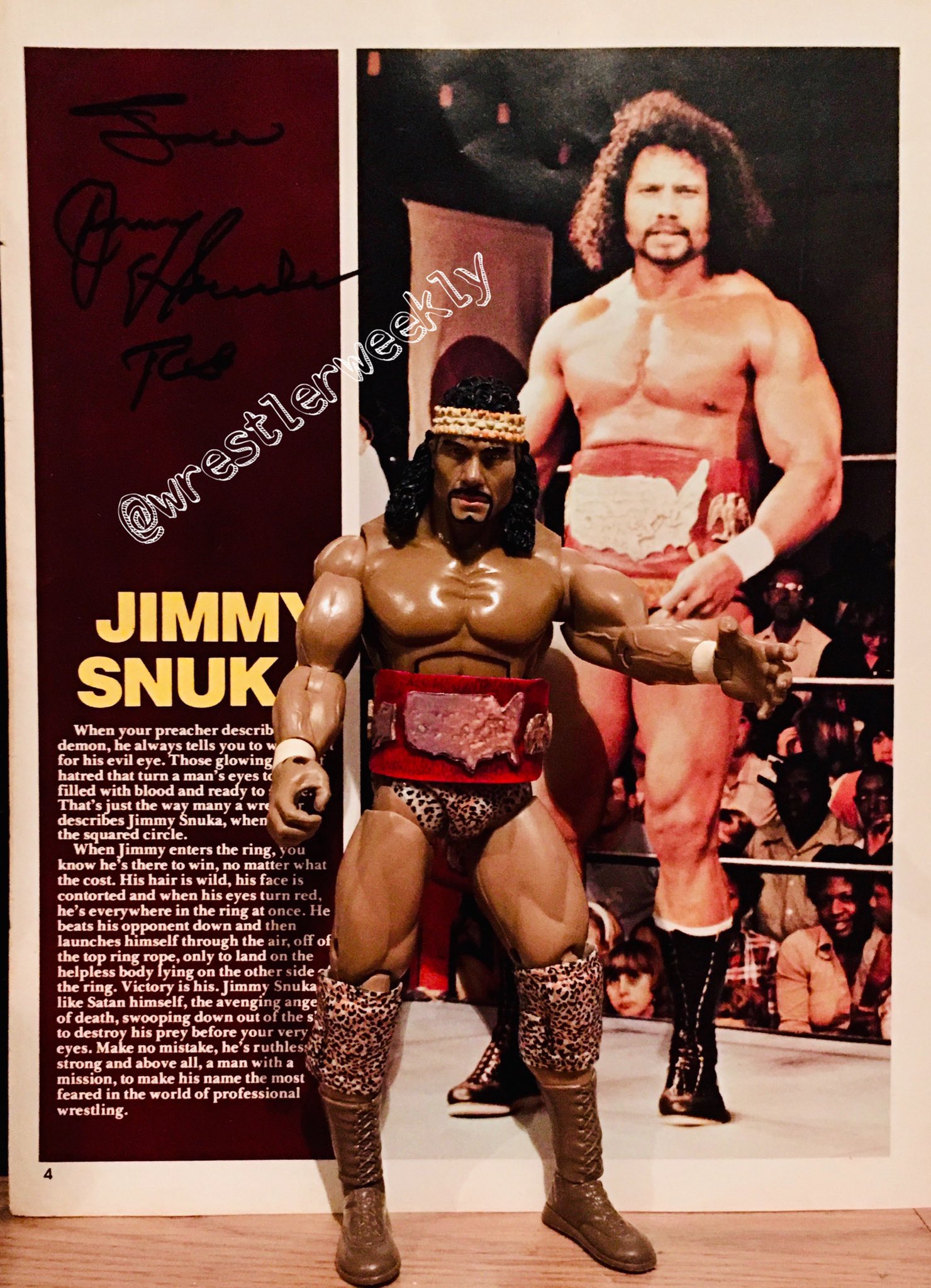 Very cool customization of "Superfly" Jimmy Snuka with a custom U.S. title belt, presented by our friends at @wrestlerweekly.

Snuka was United States champion in 1979 and 1980 and had a memorable, long, bloody feud with "Nature Boy" Ric Flair over that title belt. You can read all about Snuka's run as United States champion (as well as the entire history of that championship) in our full-color book "Jim Crockett Promotions' United States Championship", available on Amazon and via the Mid-Atlantic Gateway bookstore.
Republished in September of 2022 on the Mid-Atlantic Gateway.