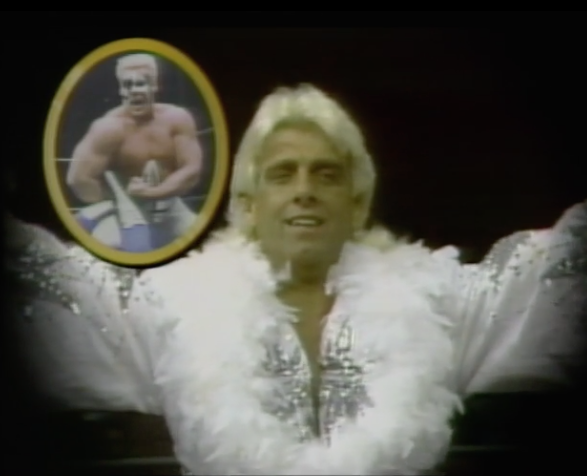 The good folks over at the
Mid-Atlantic Championship Podcast
have a special episode up taking a look at the very first
Clash of the Champions special on WTBS
in 1988, which launched Sting into stardom as he challenged Ric Flair for the NWA World Heavyweight championship in the big main event. The free show went head to head with the WWF's Wrestlemania pay-per-view. Host Mike Sempervive and co-host Roman Gomez take a look at everything that went on leading up to the show and of course the big show itself.
From the Mid-Atlantic Championship Podcast website:
In celebration of the 32nd anniversary, The Mid-Atlantic Championship Podcast proudly presents a very special look at the very first Clash Of The Champions

Aired live on WTBS, Mike Sempervive and Roman Gomez take a deep dive into Jim Crockett Promotions most successful attempt to hurt the WWF by going head-to-head with WrestleMania.

Backstory of the matches, featuring the television lead-up and promos, and our thoughts on what ultimately played out onto our screens – ending with Ric Flair's coronation of Sting as the newest professional wrestling superstar.

Whether you're reliving memories or creating some new ones, we here at The Mid-Atlantic Championship Podcast thank you very much for coming along on the ride!
Excellent episode! If you haven't done so,
check it out now
.
The Mid-Atlantic Championship Podcast is a production of the Arcadian Vanguard Podcast Network.