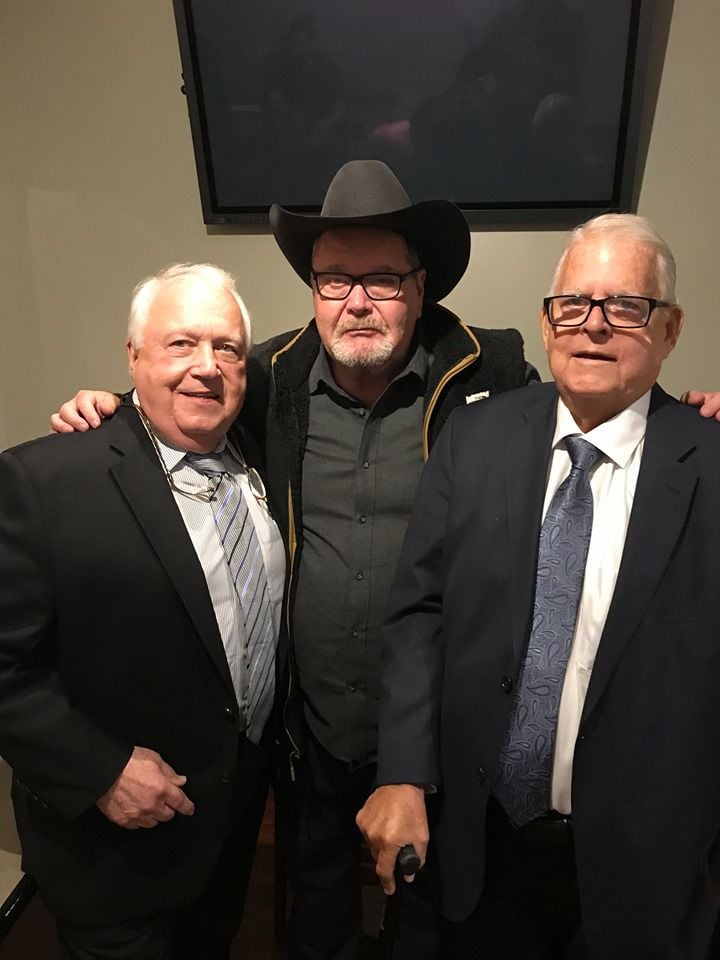 David Crockett, Jim Ross, and Jim
Crockett, Jr. at the Starrcast IV convention
in Baltimore MD (Nov 2019)
George Pantas conducted a recent interview with David Crockett in advance of November's huge
Starrcast
convention in Baltimore, MD. He then followed up with David, his older brother Jim Crockett, Jr., and Bruce Mitchell of Pro Wrestling Torch, who moderated the panel with the Crocketts at Starrcast.
The interviews appeared in three parts in The Flagship, an online newspaper site for the military in Norfolk, VA.
We posted a link to the Part 1 on the Gateway back before Starrcast, but part 2 and 3 followed later after that event.
Here are links to all three parts, and a lot of ground is covered, from family to Jim Crockett Promotions and WCW.
Part One
Wrestling legend David Crockett talks Starrcast IV and more
Part Two
Starrcast IV Memories
Interview with Jim Crockett, David Crockett, and Bruce Mitchell
Part Three
Wrestling legend David Crockett, past part-owner of Jim Crockett Promotions tells all.
Continuing conversation with David Crockett