The new episode of the "Mid-Atlantic Championship Podcast" has dropped and features a look at the
Mid-Atlantic Championship Wrestling episode from January 30, 1982
.
Each week, Mike Sempervive and Roman Gomez will review another episode form the series that is
currently available in the In-Ring/Territories section of the WWE Network
. The show is a production of the Arcadian Vanguard Podcast Network and is available to stream on their website and anywhere else you get your podcasts (such as iTunes, etc.)
This week, the tournament for the vacant World Tag Team titles is being hyped, and tape is shown of outside team Adrian Adonis and Jessie Ventura who will be competing in the Greensboro tournament coming up a week after this show airs. You can find out all the details on that torunament which lasted for months in our special 12-part series that
starts here
.
There is some good discussion about Bob Caudle on this podcast episode as well.
We continue to enjoy this weekly deep dive into each of these Mid-Atlantic Championship Wrestling episodes and encourage you to check it out if you haven't already done so.
Also available from the podcast is a special "
Prelude Episode
" that set the stage for the year 1982 and things to come, as well as two "bonus" episodes, one looking back at
Starrcade '84
, the other a special bio/profile of the patriarch of the Crockett promotional empire
Jim Crockett, Sr.
Both of these bonus shows are excellent!
Previous Episodes:
January 02, 1982
January 09, 1982
January 16, 1982
January 23, 1982
* * * * *
From the
"Mid-Atlantic Championship Podcast" website for this episode
: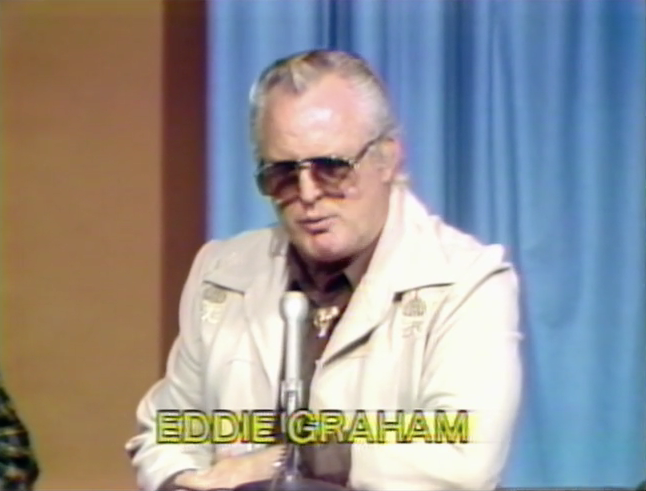 Welcome to The Mid-Atlantic Championship Podcast. On this episode of the show, Mike Sempervive returns alongside Roman Gomez, to take a look at Mid-Atlantic Championship Wrestling from January 30, 1982, featuring:

More bells and whistles are added to the NWA World tag team title tournament, which now has expanded into Florida.

An amazing commentary platoon of Roddy Piper and Ray Stevens.

The unwieldiest named contest in the history of professional wrestling soldiers on – with a new top vote getter revealed!

A brief moment with the Devil's Duo that not many got to see until now.

Plus a tribute to the centering presence that was Bob Caudle, and much more, on another exciting edition of the Mid-Atlantic Championship Podcast!
The Mid-Atlantic Championship Podcast is a production of the Arcadian Vanguard Podcast Network.
Also, be sure to also check out
David Taub's summaries of the Mid-Atlantic show
s that are on the WWE Network. We will be cross-referencing that listing with links to the podcast episodes as well.